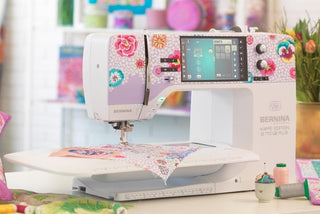 Bernina Sewing Machine Repairs Done Right, Every Time.
Our team of experienced technicians specialize in repairing all types of Bernina sewing machines, from the latest computerized models to vintage machines. We use the latest tools and technology to diagnose and fix the issue, ensuring that your machine is running smoothly and efficiently.
104+ ★★★★★ Google Reviews
Bernina Sewing Machine Repair & Service: Keep Your Bernina at Its Best
Bernina sewing machines are known for their innovative features and unparalleled reliability. They're designed to provide you with the best sewing experience possible. However, even the finest machines need regular maintenance to run smoothly. If you're looking for expert Bernina machine repair or service, you've come to the right place. At Wimmers Sewing and Vacuum, we're passionate about helping you get the most out of your Bernina and ensuring it stays in top-notch condition. So, let's discuss how our repair and service options can make a world of difference to your sewing experience.
Protect Your Investment with Regular Bernina Sewing Machine Service
Ensuring optimal functionality of your Bernina sewing machine is essential with routine servicing. Our skilled technicians at Wimmers Sewing and Vacuum have the expertise and experience to thoroughly clean, lubricate, and check your Bernina sewing machine for any signs of wear and tear. They will ensure that all moving parts are functioning properly, which helps prevent costly breakdowns and extend the life of your investment.
Expert Bernina Machine Repair for a Seamless Sewing Experience
Despite the incredible quality of Bernina sewing machines, issues can still arise. If you find yourself grappling with a broken needle, jammed machine, or any other problem, our team of experts can help you resolve any issues quickly and efficiently. We provide comprehensive Bernina machine repair services tailored to your machine's specific needs, ensuring it's back in tip-top shape in no time. With our help, you can continue creating stunning and intricate projects without interruption.
Trust in Our Commitment to Your Satisfaction
At Wimmers Sewing and Vacuum, we place utmost priority on customer satisfaction. Our exceptional Bernina sewing machine repair and service is tailored to meet the unique demands of each machine. Our highly trained technicians possess extensive knowledge of Bernina products, hence you may rest assured that your machine is in capable hands with us. We're always available to answer any questions or concerns you may have and will keep you informed throughout the process to ensure you're happy with the results.
The Importance of Genuine Bernina Parts for Optimal Performance
When it comes to Bernina machine repair, using genuine Bernina parts is crucial. At Wimmers Sewing and Vacuum, we only use authentic parts sourced from Bernina in all our repair services. This ensures that your machine performs at its best and maintains the quality and reliability you expect from a Bernina sewing machine. Genuine parts not only provide superior performance but also contribute to the longevity of your machine, making it a smart investment for your sewing needs.
Our Comprehensive Approach to Bernina Sewing Machine Service
At Wimmers Sewing and Vacuum, we believe in a comprehensive approach to Bernina sewing machine service. This means that we not only address the visible issues but also examine your machine thoroughly for any underlying problems. Our technicians will calibrate your machine's tension settings, check for worn or damaged parts, and make any necessary adjustments to ensure optimal performance. Additionally, we offer guidance and tips on how to maintain your machine between services, so you can keep your Bernina running efficiently for longer.
Customized Service for All Bernina Models
We understand that each Bernina sewing machine model is unique, with its own set of features and capabilities. Our technicians at Wimmers Sewing and Vacuum are well-versed in all Bernina models, from the classic mechanical machines to the latest computerized models. This enables us to provide tailored repair and servicing solutions that cater to your machine's specific needs. No matter which Bernina model you own, you can trust us to deliver expert service and support.
Don't Let Distance Hinder Your Bernina Sewing Machine Service
Our commitment to providing excellent Bernina sewing machine repair and service doesn't stop at our physical locations. If you're not located near one of our Utah stores, don't worry! Wimmers Sewing and Vacuum offers nationwide shipping, making it easy for you to access our top-tier repair and service solutions. Simply get in touch with us, and we'll guide you through the process to ensure your Bernina receives the expert care it deserves, no matter where you are.
Enjoy Ongoing Support and Exclusive Promotions at Wimmers Sewing and Vacuum
As a valued customer at Wimmers Sewing and Vacuum, you can access ongoing support and exclusive promotions. Whether you need assistance with your Bernina sewing machine or want additional accessories or products, we're here to help. We regularly offer fantastic promotions and bundles on our products, ensuring that you always get the best value for your money. Plus, with our personalized approach to customer service, we guarantee you'll feel welcome and supported throughout your sewing journey.
Breathe New Life into Your Bernina with Expert Repair and Service
No matter what your Bernina sewing machine needs, Wimmers Sewing and Vacuum is here to help. With our expert Bernina sewing machine service and repair options, we'll ensure that your machine remains in peak condition, providing you with the enjoyable and seamless sewing experience you deserve. Don't let minor issues turn into bigger problems – give your Bernina the attention it needs to continue functioning at its best.
If you're looking for professional Bernina machine repair or service, don't hesitate to reach out to Wimmers Sewing and Vacuum. With locations throughout Utah and nationwide shipping available, we're here to help you keep your Bernina sewing machine running smoothly. 
Call us today to schedule your repair, or contact us to learn more about our services and browse our wide range of sewing machines and vacuums. Trust Wimmers Sewing and Vacuum to make your sewing experience a delightful one.
Why Choose Wimmers for Bernina Sewing Machine Repairs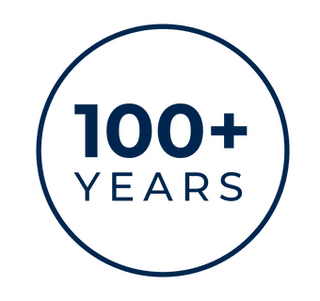 100+ Years in Business
With a reputation that can't be beat, we pride ourselves on unparalleled customer service and quality work.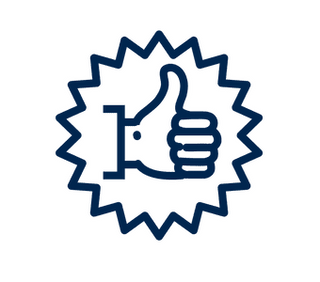 Experts With Experience Specifically with Bernina Machines
Our employees are more than staff, they're also sewing fanatics. Let their passion and knowledge help you with your project's needs.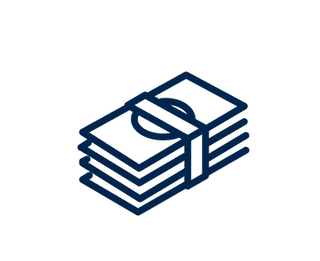 Quality First Competitive Pricing
Your favorite hobbies should be affordable and fun, at Wimmers you can find quality products at the lowest price guaranteed!
Come See Us Today
We Have 6 Locations in Utah that Specialize in Bernina Sewing Machine Fixes, Parts, and Repair Jobs.