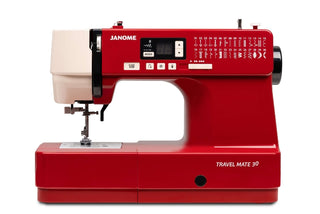 Janome Sewing Machine Repairs Done Right, Every Time.
Our team of experienced technicians specialize in repairing all types of Janome sewing machines, from the latest computerized models to vintage machines. We use the latest tools and technology to diagnose and fix the issue, ensuring that your machine is running smoothly and efficiently.
104+ ★★★★★ Google Reviews
Expert Janome Sewing Machine Repair & Service You Can Rely On in Utah
At Wimmers Sewing and Vacuum, our dedication to your sewing passion doesn't end after you purchase a Janome sewing machine. As Utah's leading sewing and vacuum dealer, we understand the importance of keeping your Janome machine running smoothly and efficiently. Our experienced technicians provide top-notch Janome sewing machine service and repair to ensure your machine's longevity and optimal performance. Trust in our expertise for all your Janome machine repair needs.
Comprehensive Janome Sewing Machine Service and Maintenance
Our friendly, skilled technicians will thoroughly inspect your Janome sewing machine and diagnose any issues, whether it's a simple tune-up or a more complex repair. We take pride in our work, so you can rest assured that your machine is in good hands. Whether you're experiencing problems with stitching, tension, or any other mechanical components, we offer the highest quality Janome sewing machine service that leaves you satisfied.
Fast Turnaround Time for Your Janome Machine Repair
We understand that you depend on your sewing machine to complete your projects, and a malfunctioning machine can bring frustration. That's why our team is committed to providing quick and efficient Janome sewing machine service, minimizing downtime and getting you back to sewing as soon as possible. Our technicians are experts in diagnosing and repairing Janome machines, ensuring a fast turnaround time and exceptional results.
Genuine Janome Parts for Reliable Repairs
We only use genuine Janome parts to ensure your machine's reliability and performance. Trust us for all of your Janome machine repair needs, as we know the ins and outs of Janome sewing machines better than anyone. Our commitment to quality and excellent customer service is what sets us apart from the competition.
Preventive Maintenance for Your Janome Sewing Machine
Regular maintenance is crucial for the lifespan and functionality of your Janome sewing machine. At Wimmers Sewing and Vacuum, our technicians offer thorough preventive maintenance services to keep your machine in top shape. This includes cleaning, lubricating, and adjusting the machine as needed. By investing in preventive maintenance, you can avoid costly repairs down the road and ensure the longevity of your sewing machine.
Affordable Janome Sewing Machine Service
At Wimmers Sewing and Vacuum, we believe that exceptional service doesn't have to break the bank. Enjoy 50% off on sewing service, giving you more value for your money. We strive to keep our rates affordable, allowing you to focus on your sewing projects without stressing over repair costs.
Convenient, Hassle-Free Sewing Machine Service
With locations throughout Utah, having your Janome sewing machine serviced or repaired has never been more convenient. Schedule a repair online or give us a call, and let us take care of the rest. We believe that a happy home is one where your sewing machine works seamlessly, and we're here to make that happen with our top-notch Janome sewing machine service.
Your Trusted Partner in Janome Sewing Machine Repair and Service
At Wimmers Sewing and Vacuum, we're more than just a sewing machine sales company - we're your trusted partner in maintaining and optimizing your Janome sewing machine. With our exceptional service, genuine parts, and affordable rates, we'll ensure your sewing projects thrive.
Don't wait any longer! Schedule your Janome sewing machine service or repair today by contacting us at or calling your nearest location. Let Wimmers Sewing and Vacuum make your sewing experience as enjoyable as possible!
Why Choose Wimmers for Janome Sewing Machine Repairs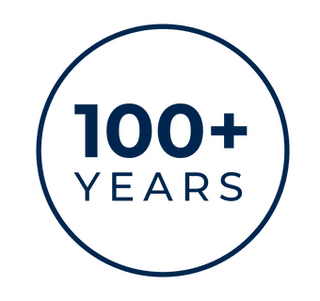 100+ Years in Business
With a reputation that can't be beat, we pride ourselves on unparalleled customer service and quality work.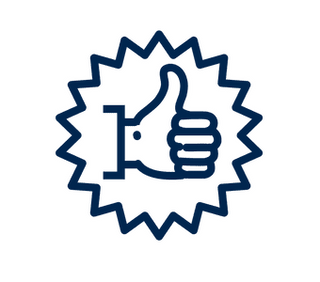 Experts With Experience Specifically with Janome Machines
Our employees are more than staff, they're also sewing fanatics. Let their passion and knowledge help you with your project's needs.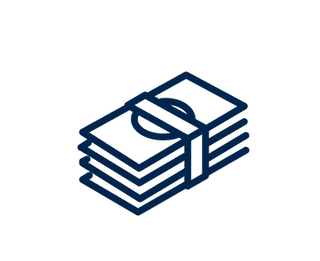 Quality First Competitive Pricing
Your favorite hobbies should be affordable and fun, at Wimmers you can find quality products at the lowest price guaranteed!
Come See Us Today
We Have 6 Locations in Utah that Specialize in Janome Sewing Machine Fixes, Parts, and Repair Jobs.