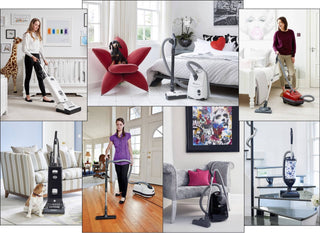 Buy and Repair Vacuums or Sewing Machines in Orem, UT
578 E University Pkwy
Orem, UT 84097
Tell us where to send your coupon below.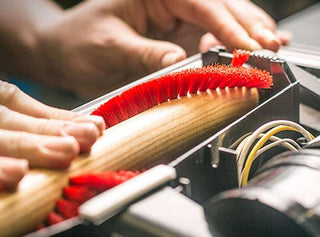 Vacuum Parts and Repair in Utah
Need a repair, parts or service for your vacuum?
A vacuum cleaner can malfunction at just about any time for a number of different reasons. When you own a premium machine, it's important to find a trusted vacuum repair professional in your area so you know exactly who to call if you ever have a problem.
Bissel Vacuum Repair

Oreck Vacuum Repair

Dyson Vacuum Repair

Simplicity Vacuum Repair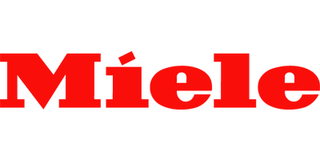 Miele Vacuum Repair

iRobot Vacuum Repair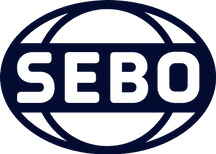 Sebo Vacuum Repair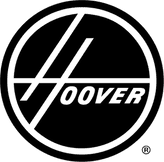 Hoover Vacuum Repair

Riccar Vacuum Repair

Shark Vacuum Repair

Kirby Vacuum Repair
Buy and Repair Vacuums or Sewing Machines in Orem, UT
Vacuum Cleaners in Orem, Utah
If you're looking for a powerful vacuum that can make your home cleaner and healthier, turn to Vacuums 360. Keep your Orem home spotless with a Dyson or Miele vacuum in Utah. We also carry Oreck, Simplicity, Shark and Bissell.
Orem, Utah
Vacuums 360 in Orem, Utah offers new vacuum cleaners including some incredible models by major brands such as Dyson, Shark, Simplicity, Oreck, and Miele. We make sure you are getting the right vacuum or sweeper for your home. You can take it home in the box or we can take it out and make sure it is the perfect product for you. Vacuums 360 also offers Amish-made infrared fireplace heaters. With us, you can look forward to both premium brand products for your Orem home and an outstanding customer service experience. Vacuums 360 is here to answer your questions, offer advice and help you choose a vacuum cleaner, sweeper or heater with the features you need.  
Brands
The brands we sell all include great vacuum cleaner options for you. These brands include vacuum cleaners of all types made by Oreck, Miele, Dyson, Shark, Simplicity, iRobot Roomba and Bissell. Perhaps you are looking for an Amish infrared fireplace heater. Either way, our staff is ready to help you come away happy with your purchase. We can explain your options and assist you in comparing the brands and products we sell. The knowledgeable team at our Orem, Utah store is committed to delivering top-notch customer service, and we welcome the opportunity to help you find the ideal vacuum, sweeper or infrared heater.  
Service & Repair
Our vacuum service and repair technicians will inspect and diagnose your ailing vacuum cleaner, no matter which brand. We offer quick and free estimates. Our team of pros will have your vacuum back up and working in no time. Whether your vacuum cleaner has a damaged cord, burned-out motor, clogged hose, suction problems or some other issue, our expert technicians can provide a fast fix. And because we offer vacuum repair for the products we sell, turning to Vacuums 360 ensures your continued warranty protection – and that's a claim many other local vacuum cleaner repair services cannot make.  
Stop By or Call
Do you have any questions about cleaning carpets, getting stains out of almost anything or a heating your home? Are you ready to shop for a premium brand vacuum cleaner, sweeper or Amish infrared fireplace heater? Or are you looking for expert-level vacuum repair in the Orem area? Whatever your needs, Vacuums 360 is here to meet them -- and we'll make sure you enjoy exceptional customer service. Give us a call or stop by our Vacuums 360 in Orem, Utah. We know we have the answer to all your cleaning needs. We look forward to seeing you soon.
578 E University Parkway Orem, Utah
Come to pay a visit to your local Vacuums 360 store at 578 E University Parkway, Orem, Utah
CONTACT US FOR ANY FURTHER QUESTIONS
Hours of Operation
| | |
| --- | --- |
| Monday | 10:00AM – 6:00PM |
| Tuesday | 10:00AM – 6:00PM |
| Wednesday | 10:00AM – 6:00PM |
| Thursday | 10:00AM – 6:00PM |
| Friday | 10:00AM – 6:00PM |
| Saturday | 10:00AM – 6:00PM |
| Sunday | Closed |
How do you determine what is wrong with a vacuum, prior to repairing it?
WIMMERS offers a FREE 16-point inspection that includes inspecting the following:
Fan Housing
Plug In
Microsweep
Troubleshoot Sounds
Outer Bag
Inner bag
Side Brushes
Wheels
Tilt/ Roller Brush
Bag Inflating
Roller Brush
Hose
Check Lights
Filter
Base Plate
Cord/Handle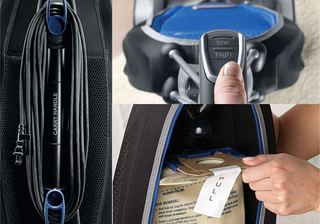 Vacuum Tune-Up Service
Just like your car, your vacuum needs a periodic tune-up to operate at peak performance.
WIMMERS trained technicians will inspect and clean your vacuum inside and out. The kind of tune-up offered with a product warranty will also include inspection of the roller brush and electrical connections, cleaning of the roller brush, housing, base plate, motor shaft, outer bag and bag dock, and replacement of worn or damaged seals, belt and inner bag.
We try to give the vacuum back to you as close to new as we can!
Our 9-point vacuum tune-up service includes:
Replace worn or damaged seals
Check the drive belt
Replace inner bag
Check roller brush bearings
Clean roller brush
Polish commutator (motor shaft)
Check all electrical connections
Clean housing and base plate
Clean inside of outer bag and bag dock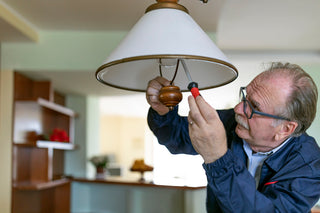 We also Repair Lamps and Infrared Heaters
We repair all types of lamps, from the exterior lantern outside your door to the antique heirloom that was handed down to you from your grandmother.

Heater or Zone Furnace Problems?
Our factory trained technicians can help! We can evaluate the operating condition of your portable fireplace or zone heater and give you options on how best to fix: • Defective Cords • Burned Out Bulbs • Non-working Units • And More!